The Bananatag dashboard has a new look for users on current plans!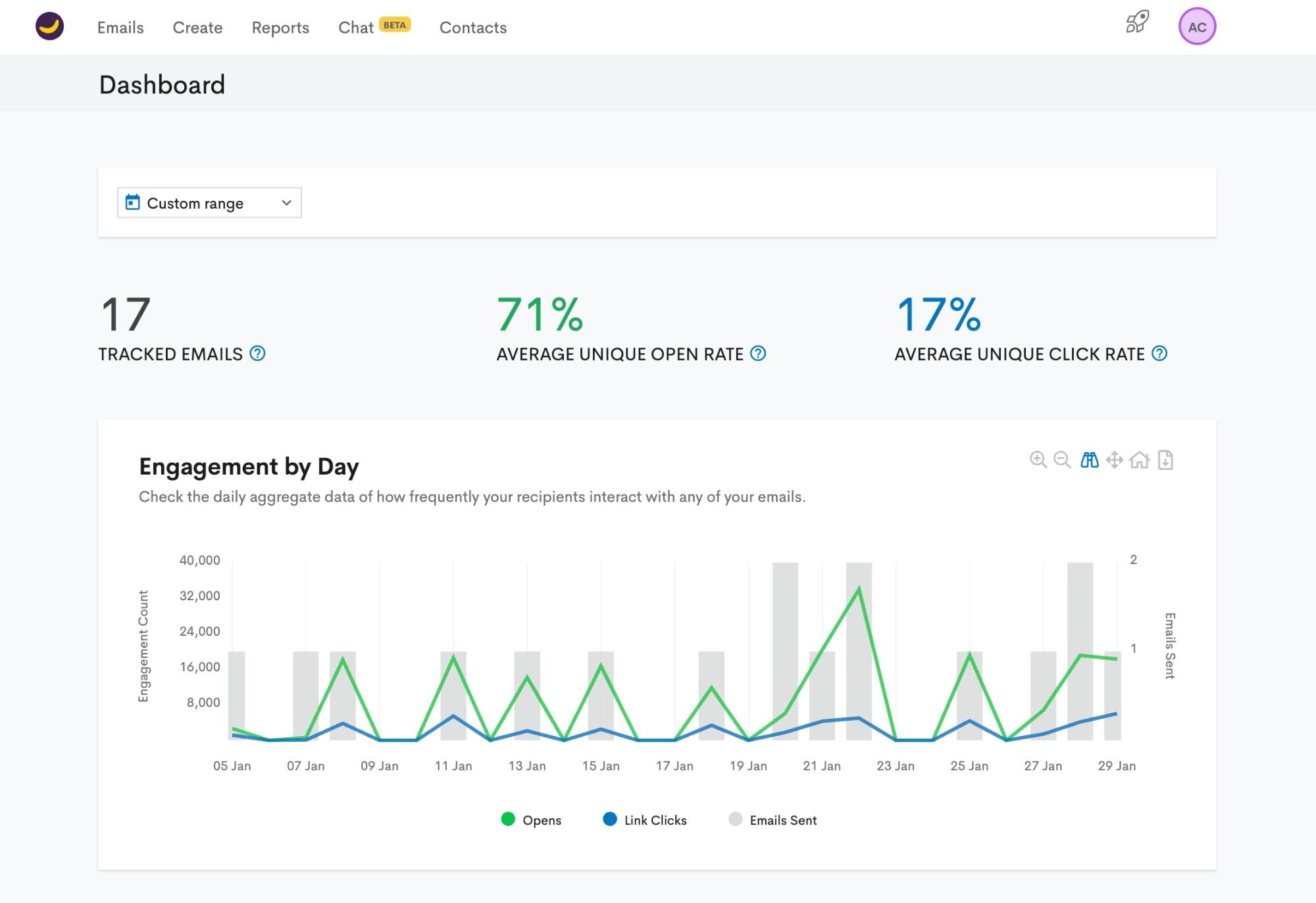 You'll now see average open and click rate percentages for all of your emails in the selected period.
We've also added an all new Engagement by Email chart that lets you quickly see which emails are performing best 🏆
Both charts also now have a set of tools 🔍 to help easily navigate your data.
If you're on a legacy plan and want access to these new reporting features, talk to your account manager today