We've removed the green save bar from Email Designer 3 since our new and improved save indicator made the green bar redundant.

The new save indicator is displayed in the upper left corner of the Email Designer and includes a timestamp for the most recent save. The save icon will be greyed out when the latest version of your email has been saved.
Enterprise users can also access our Version History feature by clicking on the timestamp beside the save icon.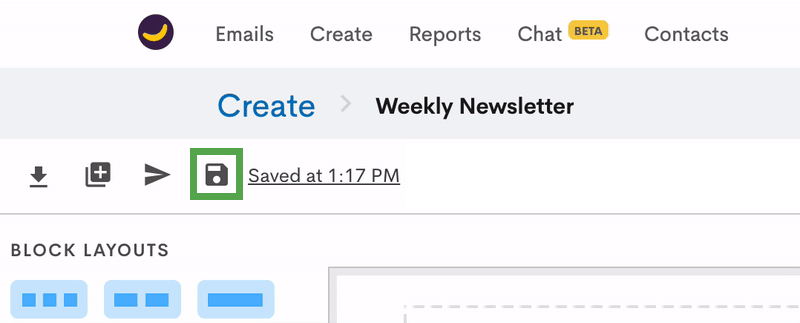 The Email Designer's autosave functionality remains unchanged.